Invisalign in Glendale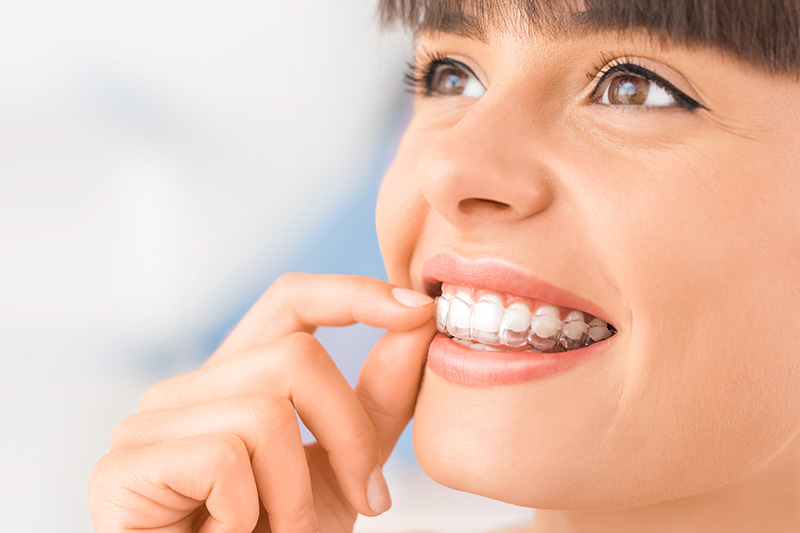 Invisalign – Invisible Braces
Invisalign is an invisible version of orthodontic braces. With Invisalign, you can straighten your teeth without the need for metal braces, while achieving the same results! There is an unmatched list of advantages of Invisalign over braces, which has made it one of the most popular orthodontic options all over the world. Here are some:
Why choose Invisalign over Braces?
They are practically invisible
Make you feel great and confident
They have smooth surfaces that adapt precisely over each tooth
Minimal to no discomfort while they are worn
Removable, so you can eat what you like
Oral hygiene is maintained in the same way/li>
How does Invisalign work?
The Invisalign technology involves making custom-made trays for each patient. The trays are worn for two or three weeks, then are replaced with a new set of trays. Each tray works to shift your teeth into their perfect positions till the treatment outcome is achieved. The best part about Invisalign is, no matter what your age may be, straightening your teeth can't be more invisible!